Auckland's south is a melting pot of cultures, and the heart of our vibrant Māori and Pacific communities. With a youthful, creative, and growing population, the southern suburbs of Tāmaki Makaurau have an exciting future.
Living and working in Auckland's south 
Thriving economic and industrial centres sit alongside art, history, and nature in the south.  
The area's growing population has led to attractive new subdivisions popping up – with more in the pipeline. Strong bus and train networks link the suburbs to schools, shopping, dining, industrial areas, the airport, and the central city.  
Manukau is the heart of Auckland's south, a lively cosmopolitan centre, commercial hub, and home to the largest Polynesian community in the world. 
With significant population and employment growth expected over the next 30 years, plenty of exciting developments and improvements are planned for Manukau, including new public spaces, residential apartments, and urban renewal projects in and around Manukau centre. 
The area is well serviced by both a train station and the modern Manukau Bus Station, making it easy to get around for work and play. Both are directly linked to the Manukau Institute of Technology (MIT), one of Auckland's largest education providers. Also located in central Manukau is the South Campus of Auckland University of Technology (AUT), which is ranked in the top 1 per cent of universities in the world1.  
GridMNK, a lively co-working space in the heart of Manukau, is home to the creators, makers and entrepreneurs of Auckland's south. It provides shared space, studios, events and a community of like-minded, motivated individuals working towards a brighter future. Across the road is Westfield Manukau City, combining an extensive shopping centre with a cinema complex and dining options – a one-stop-shop for entertainment on rainy weekends.   
From Manukau to Māngere  
By contrast, Māngere and Māngere Bridge town centres have more of a village vibe, with the beautiful views and outdoor activities offered by Manukau Harbour, nearby Māngere Mountain, and Ambury Regional Park. Ōtāhuhu serves as the crossroad to and from the city centre, accessed by train, bus and motorway. 
Auckland Airport in Māngere and the Wiri Inland Port are two of the area's key employers, and major roadwork projects and developments have seen the area around the airport grow and become better connected. Major construction and infrastructure companies in Wiri include HEB Construction and Downer New Zealand, alongside key traffic and transport operations. 
Auckland's south is also home to a wide range of manufacturing, health, and food and beverage companies, including pharmaceutic companies Bayer and PSM Healthcare. The suburbs also benefit from their proximity to key tech and construction hubs in the eastern suburbs of Mount Wellington, Penrose and East Tāmaki.  
Further afield – residential meets rural 
Further south, residential developments in the last decade have seen couples and families find homes in Pukekohe and Bombay, which offer more affordable housing than the city centre, but with the infrastructure needed to connect to the central city and other parts of the region – including a connection to the southern line train network.  
A new urban development in Drury is set to transform the small rural settlement over the next 30 years, forecast to bring 22,000 new homes and 60,000 new residents to the area, as well as large-scale retail and industrial developments, two new train stations, and up to 12,000 new jobs. 
Drury is also perfectly placed within New Zealand's 'Golden Triangle' area – the Auckland, Waikato and Bay of Plenty regions – which is home to more than 50 per cent of our population and produces more than half the country's GDP. 
Exciting arts, culture, and events 
Explore the Māngere Arts Centre - Ngā Tohu o Uenuku, known as the home of Māori and Pacific visual and performing arts in Auckland. The centre is a key community space for Māngere and Ōtāhuhu, with two galleries, a theatre, and onsite café, as well as events year-round that range from live performances and exhibitions to local youth development programmes.  
See more exhibitions by local, national and international artists at Fresh Gallery Ōtara, designed to reflect the diverse communities, cultures and people of Ōtara and south Auckland. This is a great place to discover Pasifika arts, and the gallery hosts talks and workshops too.  
For another taste of the Pacific, visit Otara Flea Market, New Zealand's largest street market, for new and pre-loved clothing, jewellery, toys, Māori and Pasifika art and crafts, plus a huge range of delicious food options to enjoy while you wander round.  
The weekly Papatoetoe Night Markets are popular with locals, with stalls selling fashion, toys, gifts, and food from dozens of different cultures. Live music adds to the atmosphere. It's free to enter and because it's undercover, the markets are open in all weather. 
Now in its 45th year, ASB Polyfest is the most iconic annual event in Auckland's south. Over four days, secondary school students from across the region perform traditional dance, music and speech in a vibrant celebration of Māori and Pacific cultures. Between performances, browse the stalls for traditional food, jewellery, arts, clothing and crafts.  
Mt Smart Stadium in Penrose is one of the country's largest concert and sporting venues and is easily accessible by train. The stadium has hosted huge international music acts such as Bruce Springsteen, Coldplay, Ed Sheeran, and Taylor Swift, and is home to Athletics Auckland, Auckland Football Federation, Oceania Football Confederation, and the Vodafone Warriors rugby league team.  
More to explore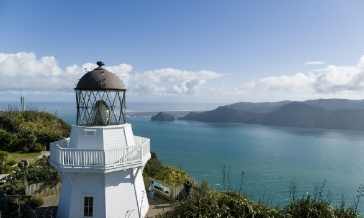 There's so much to see and do in your downtime, whether you want to get out in nature, delve into the region's culture and history, or dive into the artistic side of the south.  
Follow the trail up Māngere  Mountain and explore the remains of former Māori settlements, with fantastic views from the summit, or visit the Ōtuataua Stonefields Historic Reserve to see the archaeological remains of Māori and European stone structures dating back over 800 years. Both are sacred sites of great cultural and historical significance. Manukau Heads Lighthouse at the tip of Āwhitu Peninsula makes a great destination for a Sunday drive, with spectacular coastline and scenic stops along the way.  
Families are spoilt for choice, with Rainbow's End theme park, go karting, paintball, bike trails and mini golf all in close vicinity, as well as Butterfly Creek's walk-through butterfly house, crocodile enclosure and cute farm animals. For the grownups, there's the award-winning Villa Maria vineyard and winery, which offers tours and an onsite café, and regularly hosts local and international music events.  
Motor sport fans can enjoy the racing at Pukekohe Park, with regular events and home to ITM Auckland SuperSprint supercars action every year. For golf lovers, The Royal Auckland and Grange Golf Club in Papatoetoe is a premiere club and golfing facility open to members and guests, with beautiful grounds and a world-class course. 
From Papakura, Manurewa and Drury, it's under 30 minutes' drive east to the native forest and waterfalls of the Hunua Ranges Regional Park and the country charm of Clevedon, famous for its weekend farmers' market.   
Auckland is hugely diverse, and every area has something different to offer. Read about living in the east, north and west of Auckland or visit aucklandnz.com for more inspiration. 
Start planning your Auckland Smart Move
Sign up to our newsletter for information and updates.