Discover a global city of diverse cultures, exciting career opportunities, and an exceptional lifestyle.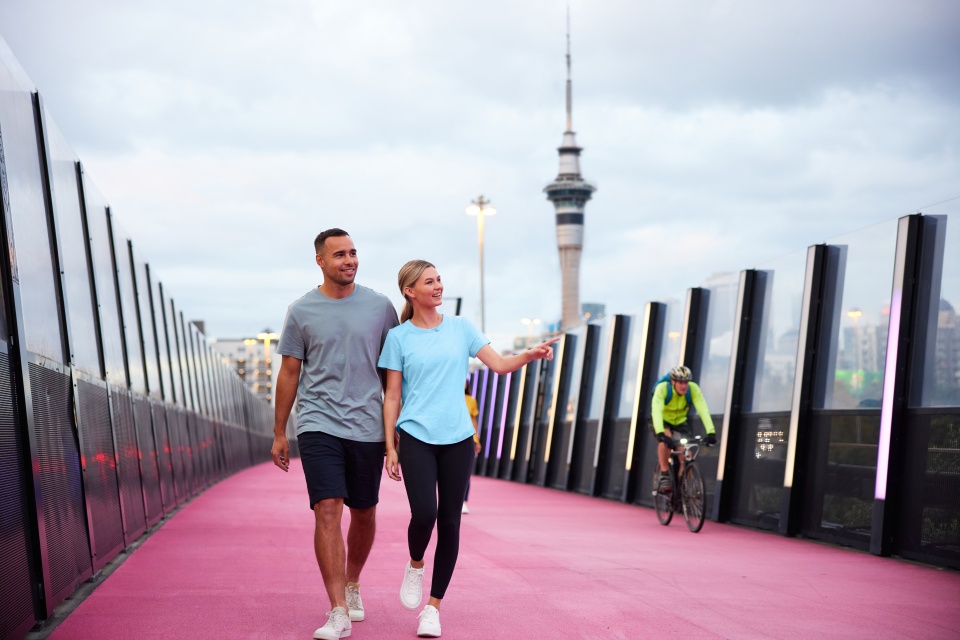 An urban oasis
Tāmaki Makaurau Auckland combines the energy and excitement of city life with spectacular natural beauty.
As well as a better work-life balance, our unique setting gives you the best of both worlds – a vibrant urban centre offering world-class dining, shopping, arts, culture, entertainment and amenities, encircled by harbours, islands, forests, beaches and parks. Whether it's exhilarating adventures, an after work picnic at the beach, cocktails at a rooftop bar, or giving the children a run around at your local park, an unbeatable lifestyle awaits in Auckland.
Number of Images
A balanced lifestyle
We work hard but we also know it's important to get out there and enjoy life, whether that's relaxing in nature, jumping into the region's many adventure activities, or exploring our vibrant arts, music, dining and culture. We also value time spent with friends and family and on personal hobbies and interests, from local sports teams to volunteering.
Safe and welcoming
Auckland welcomes newcomers in the traditional Māori spirit of manaakitanga (hospitality and generosity). Consistently ranked one of the world's most liveable cities, in one of the world's most peaceful countries, Auckland offers a safe and welcoming environment with a low crime rate, stable political system, and first-rate healthcare and education.
Connected to nature
Auckland's beautiful, diverse landscapes give you room to move and space to breathe. With 3700 kilometres of coastline, hundreds of beaches, and over 4000 public parks, it's easy to connect with nature. Explore the idyllic islands of the Hauraki Gulf, soak in the views from our volcanic cones, and walk through pristine native bush, surrounded by birdsong.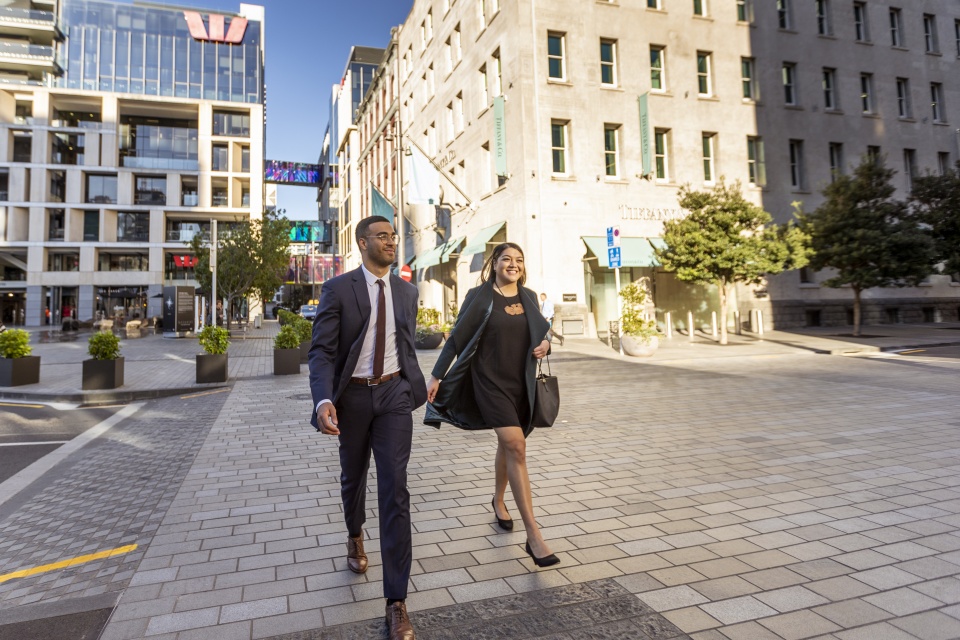 New Zealand's economic centre
Home to around one third of the population, Auckland is the country's economic centre, contributing nearly 40 per cent of its GDP.
As New Zealand's biggest city, the majority of the country's largest corporations and multinationals are based in Tāmaki Makaurau Auckland, across a huge range of industries from tech to engineering. Our size and location provide the city with strong connections to key international markets and partners, particularly in Asia Pacific. Auckland also has a skilled and educated workforce, a focus on innovation and agility, and is ranked one of the easiest places in the world to do business.
Number of Images
Inspiring and innovative
As a young city with a thirst for knowledge and an entrepreneurial spirit, Auckland businesses embrace innovation and creativity. From start-ups to leading organisations, employers value fresh perspectives and ideas, giving you the chance to contribute to exciting projects, while dedicated innovation and tech hubs provide opportunities to connect and collaborate.
Young and skilled
Auckland has a young, skilled, and highly educated population. The average age is 35 years old, and more than 34 per cent of adult Aucklanders hold a bachelor's degree or higher. The city's large migrant population contributes significantly to the depth of knowledge across skilled roles. Auckland is also home to three internationally ranked universities and 179 research and development (R&D) institutes.
Growing and green
Auckland's industries – including tech and creative industries – continue to grow year on year. The city is home to 112 of the country's top 200 tech companies, and creative industries employ more than 57,000 people – half the country's creative workforce. Auckland's move towards a circular economy has the potential to add $6.3–$8.8 billion to our GDP by 2030, and the city has a target of net zero emissions by 2050.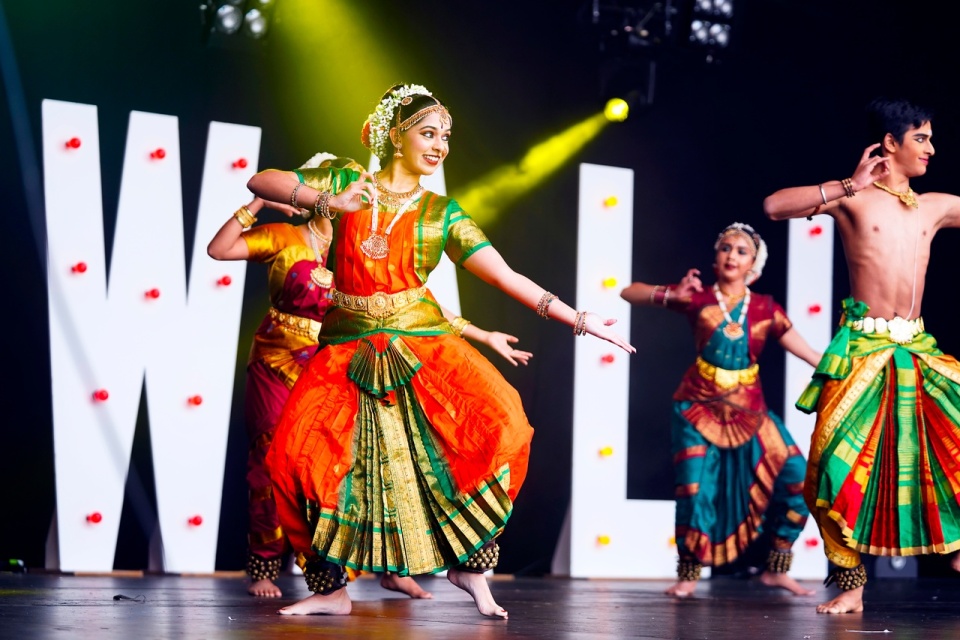 A global city
Tāmaki Makaurau Auckland is a global business and innovation hub with a growing and diverse population.
With nearly one in four Aucklanders born abroad, our cultural diversity contributes to a wide pool of talent and skill that sets us apart on the world stage. Inclusive, welcoming and well connected to the world, Auckland is a beacon for those who want to enjoy an outstanding lifestyle while progressing their career. 
Number of Images
A multicultural melting pot
More than 200 ethnicities make up our population of 1.72 million, including Māori, New Zealand's indigenous people, and significant European, Asian and Pacific communities. Auckland is one of the world's most multicultural cities and this diversity is reflected in our arts, cultural festivals, languages and cuisine.
Connected to the world
Auckland is New Zealand's most connected city, with the international airport servicing regular flights to cities across the globe, including in Europe, Asia, Australia, South America and the United States. Our strong commercial connections in the Asia Pacific region and beyond also create opportunities for business growth.
Unity in diversity
With both a diverse population and a strong belief in human rights, migrants can feel at home in Auckland, wherever they come from in the world. Inclusivity and equality are highly valued, including embracing our LGBTQIA community, as is freedom of opportunity regardless of ethnicity, gender, age or religion.
Find out what recent Auckland migrants have to say about making their home in Tāmaki Makaurau
From the UK to Auckland: Joe's story
Systems Engineer, ICT – Fisher & Paykel Healthcare
From Portugal to Auckland: Carolina's story
Java Chapter Lead (Digital Services) - Spark
From the US to Auckland: Justin's story
Operations Lead - Tātaki Auckland Unlimited
Ready for your next tech career move? Auckland is Calling.
Sign up to our newsletter for information and updates.
You may also like
First image not promoted
0
Number of Images
2