If you're thinking of making the move to Auckland, doing your research early can make it easier to prepare. From finding housing to living costs, here's some useful information to get you started.
1. Choosing where to live
One of the biggest decisions to make when planning your move to Auckland is where to live. Think about what your priorities are, what you enjoy doing, where your work may be based, and what size house or apartment you need.
If you like to be surrounded by the excitement of the vibrant inner city and nearby suburbs, housing will cost more, but you'll save on commute time and money if your work is centrally based. Outer suburbs will often mean your money goes further and it will be easier to find a larger house with outdoor space and a family-friendly neighbourhood. Don't forget to factor in travel time, costs, and options such as public transport or parking.
Whether you want to live close to the beach or forest, explore our diverse arts and cultures, or be close to bars, restaurants and nightlife, each area of Auckland has something different to offer. Take a look at our detailed blogs about living and working in Auckland's south, east, west and north for inspiration.
You can also read first-hand stories from people who've moved to Auckland to live and work to find out more about the communities they now call home.
2. Finding a house
Once you've decided where in Auckland you might like to call home, do some research on how much houses and apartments rent or sell for – this will help you make a more realistic budget while you're in the planning stages.
You can search for houses, flats and apartments to buy or rent at trademe.co.nz and realestate.co.nz and search and compare average house prices. Houses in Auckland do tend to sell quickly so it can be easier to rent first even if you do plan to purchase. If you'd prefer to wait until you've arrived, consider staying with friends or family if you have any already in Auckland, or try housesitting or flat-sharing. Find out more about housing in Auckland here.
3. Cost of living
Generally speaking, living costs are at a level you would expect from a rapidly growing cosmopolitan hub that's been voted one of the world's most liveable cities many times over.
You'll find some items and services cheaper and some more expensive than at home. Auckland ranks very well against other major cities, with a cost of living significantly lower than London, Sydney, Melbourne, Hong Kong, Singapore, Guangzhou and New York. (Source: Mercer Cost of Living Survey 2021). The New Zealand Now Cost of Living Calculator is a handy tool to work out common expenses.
For many people who move to Auckland to live and work, it's the things money can't buy that make the difference - a more relaxed lifestyle, better work/life balance, safety, quality schools and easy access to beaches, forest, parks and islands.
Our family and work-life balance is better now we live in New Zealand. Yes, petrol and food are more expensive here but on the upside, we pay less tax and we love ACC, the country's universal no-fault accidental injury scheme.
"Our boys attend local public schools, which are fantastic, with dedicated and caring teaching staff. This is all topped off by Auckland's breath-taking scenery, great local amenities and services, and the wonderful selection of restaurants and entertainment."
Laura Taylor - Sydney, Australia
Read Laura's story and check out everything you need to know about the cost of living in Auckland.
4. Making a budget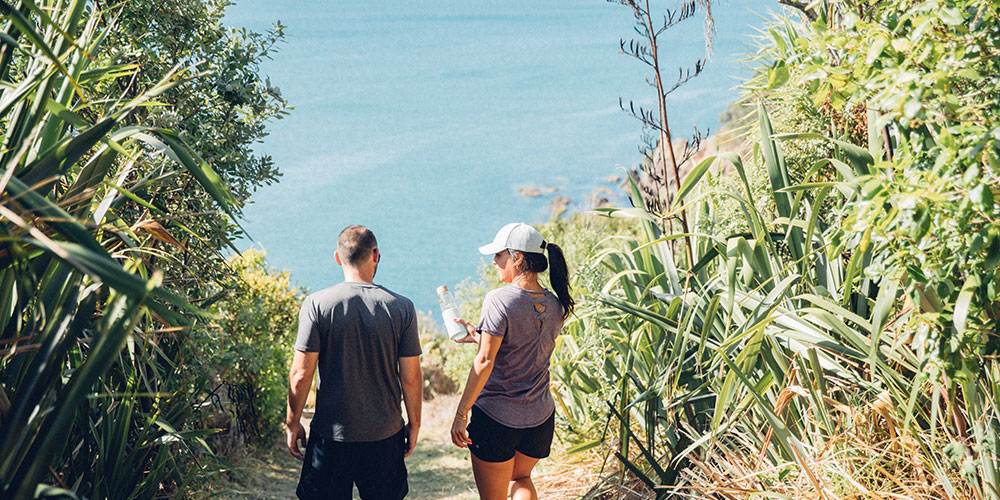 When you've researched some of these costs, make a budget to get a better idea of what your monthly costs might be and how that stacks up with your expected income. Check out the salary guides for different industries on SEEK, including IT, construction, engineering and tech.
Housing, whether you plan to rent or buy, will be the largest cost to consider. Also think about whether it's cheaper to ship your own belongings over or buy and rent things like furniture. Once you're here, it's easy to buy things like furniture and appliances, and if you need to do so on a tight budget, trademe or community buy-and-sell groups on Facebook are a great option.
If you secure a job before you come to Auckland, your company may pay some of your relocation costs.
Key costs to consider
Housing
Furniture and homewares
Food and groceries
Transport
Entertainment
Income tax
Services such as power, water, and broadband
School fees
5. Safety, community and lifestyle
New Zealanders are known for their friendly and welcoming nature, both within their communities and the workplace. Safety and security is one of many reasons people choose Auckland as a place to live and work - New Zealand is a democratic, nuclear-free nation with a stable political system, a high value on human rights, and free public healthcare.
Johannes Greyling moved from South Africa to Auckland in search of a less stressful and more stable lifestyle: "Safety was a key motivation for me to move abroad. The inherent safety in Auckland is one of the best things about living here, and why New Zealand had always been on my radar."
Auckland is also one of the most culturally diverse cities in the world, so while you settle into the Kiwi lifestyle, you can also celebrate your own culture, heritage and language.
Find out more about what Auckland offers, from a family-friendly environment to our innovative mindset.
6. Schools and education
If you're moving with children, or plan to have a family in the future, rest assured that Auckland offers a world-class education system for every age level.
With more than 400 schools and tertiary institutes, three universities, vocational training establishments and more than 1200 early childhood education centres, kids and young adults will be learning in a welcoming environment with curriculums and qualifications that set them up for future success.
Find out more schools and education, including expat opinions, at New Zealand Now, or find out more about the types of places you can study in Auckland.
7. Get connected
We welcome people from all over the world to live and work. Joining a community expat group on Facebook (such as British Expats in New Zealand) is a great way to get advice, both before and after moving, from people who've moved to Auckland or elsewhere in New Zealand. You may even end up meeting up with other members to socialise, which is a great way to make new friends in a new country.
8. NZ Ready – your planning tool
This free NZ Ready online tool is a great place to start when you're thinking about moving to Auckland. Answer a few questions about your circumstances and it creates a tailored list of information and links to reliable websites, covering key topics from healthcare and education to getting a job.
Start planning your Auckland Smart Move
Sign up to our newsletter for information and updates.