Ready to start looking for your perfect job in New Zealand's largest city? Here's how to get started.
1. Explore your visa options
To work in Tāmaki Makaurau Auckland, you're likely to need one of New Zealand's resident or temporary work visas. 
How easy it will be to get your visa is dependent on several factors including: if your skills are in demand, if your qualifications and experience are comparable, and - for some occupations - if the industry registration body recognises your qualification. For most types of visas, you'll need to provide a signed job offer from a New Zealand employer. 
Immigration New Zealand's New Zealand Now website has extensive information that will help you understand the requirements and process and compare different types of visas.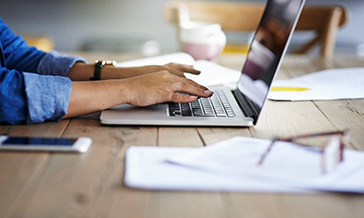 2. Start your job search online 
To find job vacancies, there are several online resources you can use, from the more generic job seeker websites like Seek and Trade Me Jobs, through to more specialist recruitment agencies. Sign up for regular email updates on job opportunities that fit your criteria. LinkedIn is also a popular platform to explore vacancies. 
Another useful site is New Kiwis, a free employment service to migrant job seekers and New Zealand employers provided by Auckland Chamber of Commerce and Immigration New Zealand.  
3. Adapt your CV to impress Auckland employers   
Once you've found a suitable role, you need to think about your job application. Applying for a job in Auckland might not be the same as in your home country. From the length, layout and language of your curriculum vitae (CV or résumé) to writing a cover letter that will get cut through, you may need to make some changes to make the short list. 
Read our guide here to get started.  
4. Get networking 
Networking is a key part of Auckland's business culture and is often more informal than you may be used to in other countries. 
LinkedIn is a good place to start. Set up a profile and search for Auckland companies in your sector. It's common – and perfectly acceptable – to send a direct message and suggest an informal chat on Zoom or over coffee. This can help you find out more about your sector and what employers are looking for, connect with potential opportunities, recruiters or employers, and show that you're willing to take the initiative. It may seem daunting at first, but you'll find many people willing to meet in person or talk on the phone. 
Tap into your own wider networks too, whether it's an old university friend who's moved to Auckland, an Auckland-based human resources contact in a global company, or expat groups on Facebook.  
If you've already arrived in Auckland and are looking for a job, you can use new and existing networks to connect with potential employers. You can look up networking opportunities organised by professional organisations in your industry or search for relevant meet-up groups. 
5. Research living and working in Auckland 
Browse our website to learn all about what it's like to live and work in Auckland. As well as links to recruitment agency websites, you'll find blogs and videos featuring people from around the world who have made Auckland their new home. Read about featured employers, get information on key sectors, and learn what kind of opportunities and lifestyle Auckland can offer you.  
Top tips to land a job in Auckland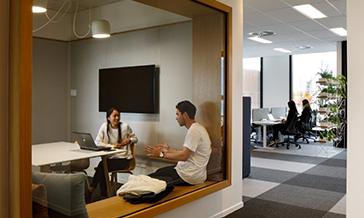 Carly Ford, Recruitment Manager at HainesAttract, offers her top tips for prospective international job hunters hoping to relocate to Auckland: 
Do your research on Auckland before applying for your first role. Compare your salary expectations with what's on offer here. Understand differences in the cost of living and take into consideration that you're probably moving here for the lifestyle, not just the money.    
Know that employers investing in overseas talent are looking for more than experience and qualifications. Team fit is crucial, as are soft skills such as creativity, empathy and resilience.   
If your application results in an interview, make sure you have your computer set up and ready to go with more than one online communication platform.  
Dress for success – look as professional and smart for an online interview as you would if you were meeting face-to-face.  
Find out as much as you can about the company you are applying to; check out everything from the company website to profiles of senior staff on LinkedIn. 
If you're already in New Zealand trying to find work, grow your networks. Get out to professional events and seminars that are relevant to your sector.  
See you soon  
Good luck with your job search! Hopefully it won't be too long before you make Tāmaki Makaurau Auckland your new home. 
Start planning your Auckland Smart Move
Sign up to our newsletter for information and updates.