Like the rest of New Zealand, Auckland (known as Tāmaki Makaurau in Māori) has a strong sense of hospitality and a great diversity of cultures, that make it an exciting and welcoming place to live.
There are more than 220 different ethnic communities that call our city home and over a third of all people living here were born overseas. If you're thinking about making Auckland your new home, this guide will help you to gather all the information you need to know when it comes to day-to-day living costs. 
Prosperous Auckland
Auckland is the economic powerhouse of New Zealand. It is the nation's largest city, home to a third of the population and contributes 38 per cent of the nation's GDP. The city's economy has seen five years of consecutive growth and is internationally connected, serving as a gateway to New Zealand and the markets of the Asia-Pacific region. We're only one direct flight away from major cities in Australia, Asia and the West Coast of the United States.
As a relatively young city, Auckland is making its mark on the world, with innovative companies and start-ups seeing huge success on the global stage. This means it's a great time to work here and progress your career. The rapidly growing population, economy and key industries mean there are plenty of career opportunities for international migrants. 
Auckland is a great big little city. It combines all the energy and excitement of any major city and is surrounded in every direction by natural beauty. Stunning harbours, islands, beaches, forests and volcanic cones are all around us, so there are plenty of adventures and activities to enjoy. This unique environment makes it easy to achieve a balanced lifestyle between work and leisure. You'll also find world-class food, wine, coffee, fashion and a thriving arts and culture scene.
Auckland is also a wonderful place to raise a family. It's safe, stable and culturally diverse, with excellent public healthcare, a lifestyle where children can enjoy our natural playground, and a world-class education system.
Cost of living
Auckland is ranked the third most liveable city in the world according to the Mercer Quality Living Survey 2019. The living costs that accompany the desirability of this rapidly growing cosmopolitan hub are at a level you would expect. You may find some services and everyday items to be more expensive than your home country, but overall Auckland fares well against other major cities ranking, significantly lower than London, Sydney, Melbourne, Hong Kong, Singapore, Guangzhou and New York. 
The cost to live in Auckland may be quite different from where you currently live. How it compares will depend on where you're coming from and where you settle in Auckland. This calculator will help you find out what your income and expenses may be.
You can find out about average living costs, including food, clothing, entertainment and housing here.
Your income and tax
The income that you earn in Auckland will depend on your career level and the industry you work in. Certain desirable skills will get you more money and can aid your visa application. 
With many large-scale projects and new companies springing up throughout Auckland, there has never been a more exciting time to work here. The career opportunities available, particularly within the tech and construction industries are plentiful. Auckland is big enough to be connected globally but small enough to make connections easily, so career progression can be significantly faster than in other major cities. It's about more than a job; you'll be helping to build and shape a city.
Your salary will be paid into your New Zealand bank account and taxed at a set rate depending on your income level. Our tax system is easy to navigate and has been ranked as third in the developed world for its competitiveness (2018) and third for its individual/personal taxes by the US-based Tax Foundation. New Zealand has a 15 per cent tax added to most goods and services, known as GST. You can find out more details on the tax system and rates here.
Housing costs in Auckland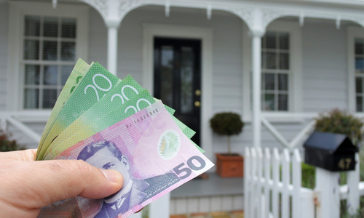 Whether you're buying or renting, if you're coming from overseas and securing a good salary, Auckland housing will compare well with other cities. 
Initially, it's most likely that you'll be seeking a suitable rental property for either a short or long-term tenancy. Auckland has a thriving rental market which is competitive and fast-moving, so be prepared to look hard and act quickly. 
The suburb you live in will affect cost and lifestyle factors, such as commuting, public transport and access to work, schools and shops. You can do your research on Auckland suburbs at Hometopia and browse for information on rental types, costs and agreements too.
If you are looking to buy a home in Auckland, then it's worth noting that it's still a competitive property market with house prices varying broadly across different areas. It is also the most expensive city in the country for property, so we recommend you search and compare average house prices to get an idea of the budget you'll require. 
Getting around and about in Auckland
Due to Auckland's unique geographic landscape, your daily commute may be by car, train, bike, bus, foot or ferry. A daily trip on the water with some epic views of the city and surrounding natural beauty can be one of the highlights of living here. 
The main transport hub in Auckland is downtown at Britomart, where many bus and train trips start and end. The ferries are also just two minutes' walk away. All options are affordable and run by Auckland Transport, which also provides many park and ride options from ferry and train stations throughout the city.
Healthcare – you're in safe hands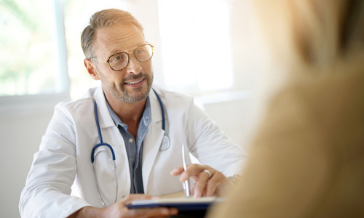 You'll find that healthcare in Auckland is not only first-rate, but also free or low cost for most people who live here. 
New Zealand citizens, residents and those holding a work visa that's valid for two years or more will qualify for free or subsidised care in the public health system. You can check your eligibility for publicly funded healthcare via the Ministry of Health. If you have children aged 17 years or under, they may also be eligible for publicly funded healthcare. There are many GPs, out of hours clinics and hospitals available, and plenty of options for specialist care if needed. Find out more about everyday healthcare costs here.
Be aware that if your work visa is for less than two years, you'll need to pay for your healthcare as required. 
In New Zealand, costs arising from injuries caused by accidents are coved by ACC (Accident Compensation Corporation) our accident compensation scheme. This provides no-fault insurance cover for injuries resulting from accidents such as car crashes, falling at home, breaking your arm skiing or being injured at work. 
However, you can take out private medical insurance if you wish and if you are not covered under the public healthcare system, as a non-resident, we recommend investing in medical insurance from your home country. 
Top marks for Auckland education
If you're moving to Auckland with your family, you'll want the best for your children when it comes to education. Finding out about the school and university options we have here is usually a priority for overseas families. 
Our world-class education system supports students of all ages with qualifications that are recognised globally, opening diverse career opportunities. Auckland is the most educated city in New Zealand, with 41per cent of adults holding a Bachelor's Degree or higher.
With more than 400 schools and institutes, three universities and vocational training establishments, Auckland ranks as 23rd Best Student City in the world according to Quacquarelli Symonds (QS). Search at aucklandnz.com/study to find schools for your children, family members or even yourself. 
There are three types of schools in New Zealand – state, integrated and private. The cost of schooling will vary depending on what type of school your child attends. You can find out more about these costs here.
What are you waiting for?
From outstanding career opportunities to an exceptional lifestyle, we know that living and working in Auckland will be a smart move.
To get more help on making the big move to New Zealand, visit immigration.govt.nz and check out our other useful resources here.
Auckland is looking for top talent
Sign up to our newsletter for information and the latest job opportunities.