Spring is finally here! It's my favourite season in Auckland.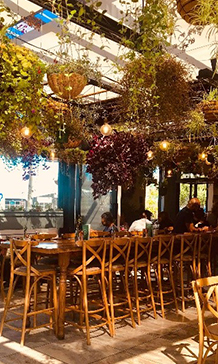 The best thing about Spring is the warm sun, light breeze and apple-green leafy foliage around the city. I love to walk around the city as it's waking up and take in all the delicious smells from of the cafés and restaurants. I'm definitely a big food lover and I get a lot of pleasure from trying out new flavours and cuisines from around the world. There's definitely a Sunday brunch ritual here in Auckland – it's the best. My brunch mission has taken me across the city, and one of my great finds recently was an incredible café in Morningside called KIND. 
This café has it all for me; from an amazing atmosphere to a healthy menu, great sustainability principles and welcoming team of staff. It makes for a great spot to relax and take time out away from my PHD studies. 
Brunch Galore
This menu has everything you could ever want; from buttery pancakes with berries, eggs any style, whipped goat cheese and a raft of fresh, local produce. The KIND menu presents a wide variety of wholesome, natural ingredients with plenty of flavour. 
On my recent trip to KIND I picked an avocado and tomato dish. It was mouth-watering, colourful, and DE-LI-CIOUS! The dish was decorated with herbed crumbs and tomatoes – it all screamed eat me now! So yummy! Let's not forget the drinks. The cocktail 'Rose Garden' was a mixture of ecology London dry and elderflower. This was the ideal beverage to go with my brunch meal at KIND café. 
Sustainability at the heart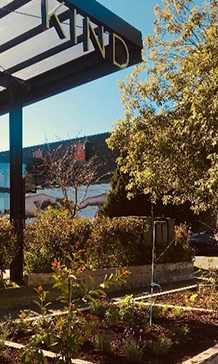 The other aspect about KIND that I really appreciated was how it puts sustainability in the forefront. They are dedicated to running an environmentally sustainable café and help to tell a story about being smart with food wastage, recycling and the use of local, plant-based and often organise produce on the menu.  
Make sure you try this awesome, environmentally friendly café this Spring! It's well-worth the trip!!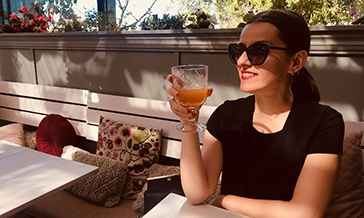 Irena Angelovska
PhD student in music
The University of Auckland
Want to keep updated with our blogs?
See what international students are up to in Auckland!