A Vietnamese Tapas Bar, which serves authentic Hanoi street-style food.
As part of Auckland Restaurant Month, we dined at a Vietnamese Tapas Bar, which serves authentic Hanoi street-style food. The Asian-fusion restaurant is located on 42 Fort Street in central Auckland. They provide free car parks for customers too!

Indochine Kitchen's interior has a rustic feel, with black-and-white pictures framed and hung on the walls, accompanied by traditional ornaments. Fairy lights decorate the restaurant, providing a warm and light atmosphere to the place.

As we entered the restaurant, we were warmly greeted by Indochine's Front-of-House staff. They even allowed us to take candid shots of them during work!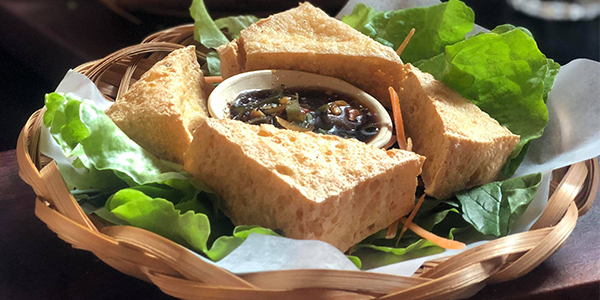 The Appetisers
We ordered from the $40 set menu that came with two servings of appetisers, main courses and desserts. The first items on our menu were the two appetisers. The spring rolls and tofu were beautifully presented and the unique combination of flavours left us wanting more!
NEM RÁN
(Crispy fried springs rolls with prawn, pork, vermicelli noodles, vegetables and dipping sauce)
ĐẬU RÁN (V)
(Crispy fried tofu served with a traditional sauce)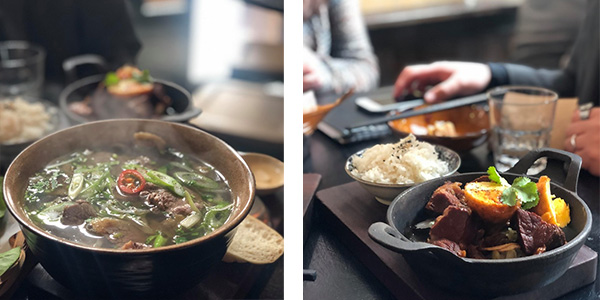 The Mains
After the appetisers, the two main courses arrived! We ordered pho noodles and the rice set which let us enjoy the best of both worlds. The beef noodle soup base was light but flavourful, whilst the caramelized pork served with coconut rice was tender and slightly sweet. Delicious!
PHỞ BÒ / GÀ
(Hanoi style noodle soup with tender NZ beef or chicken, Vietnamese herbs and spring onion)
THỊT KHO
(Caramelised braised pork, coconut flesh and egg. Served with coconut rice and traditional pickle)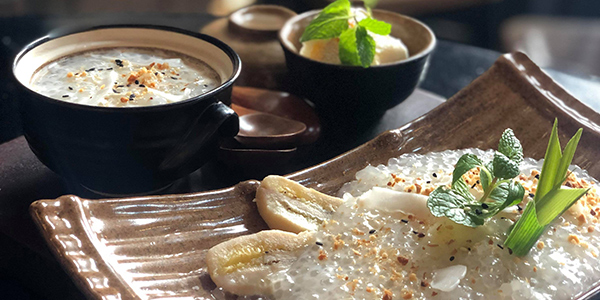 The Desserts
Finally, dessert! We were blown away with the presentation of the sticky rice and coconut sago on arrival. The dish was rich in flavour and left us very full! We were in a food coma!
STICKY RICE
(Sweet sticky rice, yoghurt, coconut sauce, desiccated coconut and berry sauce)
COCONUT SAGO
(Sago pudding with yoghurt ice cream, lemongrass jelly, caramelised pineapple, coconut sauce and almond nougatine)
The cheap and cheerful menu kept our tummies full without emptying our wallets! Indochine Kitchen is one of the best Vietnamese-styled restaurants in Auckland in terms of authenticity, quality and pricing. A definite must try!
Want to keep updated with our blogs?
See what international students are up to in Auckland!